How to backup iPhone SMS to Gmail is an idea which is easy to implement. It is all due to the fact that Gmail is based on open source technology and therefore it supports a wide range of devices. SMS backup to Gmail for iPhone is also easy as Gmail comes with a lot of storage space and therefore it is easy to upload any number of documents. There are tens of thousands of ways which have been developed to make it easy.
To backup iPhone SMS to Gmail the easiest way is to make sure that it is done directly without interference of any third party software. It is because other than few all other programs are of substandard quality and are riddled with malware and adware. The iPhone backup text messages to Gmail are easy if right program is used. Otherwise it becomes a liability for the system.
How to easily backup iPhone messages to Gmail?
Step 1. Tap the settings icon of your iPhone: Tap messages within the settings. It is on the first page.
Step 2. Within the messages app tap text messages forwarding. Enter the email address on the next screen that appears. You can also sync other devices to make sure that the text messages are forwarded or synced with that device. Once it has been done the upload arrow will show that the previous messages are being backup to the Gmail email address that has been given. In future also every SMS will be backup to the email address mentioned and this completes the process.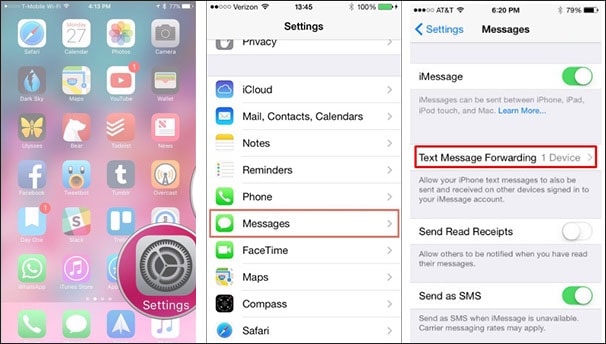 Which other iPhone data can be backup to Gmail
Gmail can be regarded as a giant. The best part of this service is that it is shared. From contacts to calendar everything can be stored to the Google servers and can be retrieved at any time. If calendar is saved to Gmail then it can be retrieved by using Google Calendar. If photos are saved to Gmail they can be retrieved by using Google Photos and if documents are in question then Google drive is there to make life easy. Gmail organizes the data and makes sure that it is never a problem for the user to find any piece of info.
Instead of backup iPhone messages to Gmail the even good idea is to add these messages to computer so that they remain safe and secure forever. dr.fone - Phone Backup (iOS) software is the best way to make sure that this idea is implemented. With state of the art and intuitive design this program has all the ideas which make it as one of the best backup software programs. Apart from iOS data backup and restore there are several other ideas which have been embedded to make this program a world class masterpiece.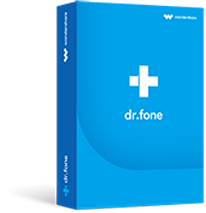 The Best Way to Backup iPhone Messages
You can easily backup your iPhone with dr.fone under a single click.
Text messages, photos, contacts, calendar, call history, reminders are few of the many data types which this program supports.
The option of selective data backup and restore is also there to ensure that additional files are never backup using this program.
It supports all iPhones having iOS between 13 and 14.
Compatible software is efficient to run across Windows and Mac.
Bonus: It can help you print your messages on iPhone within the program.

2,965,271 people have downloaded it
How to Backup Text Messages and Messages Attachments from iPhone to Computer
Step 1 Get dr.fone on Your Computer
First you gotta have dr.fone - iOS Toolkit downloaded on your computer. Install and open it. From the main window, please select "Data Backup & Restore".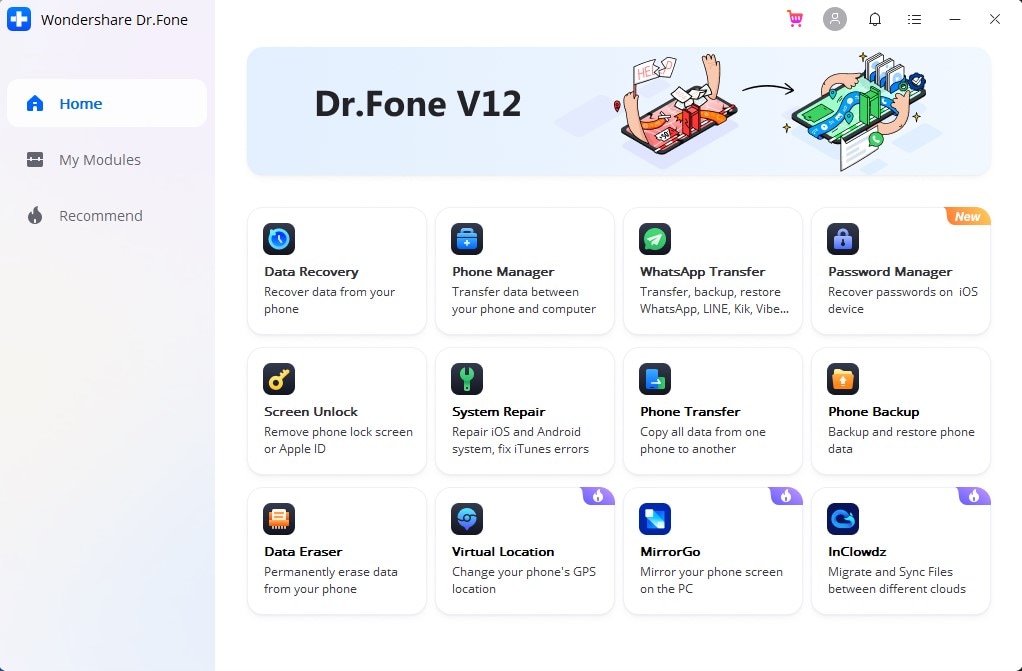 Step 2 Choose Messages from the Supported File Types
Next it will show you the file types that you can choose to backup from iPhone to computer. Make sure you have ticked "Messages & Attachments" (the first option). Click "Backup".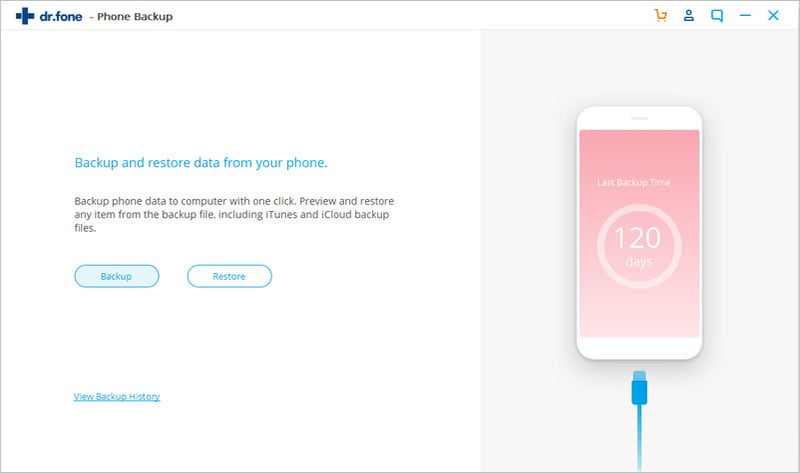 Step 3 Backup iPhone messages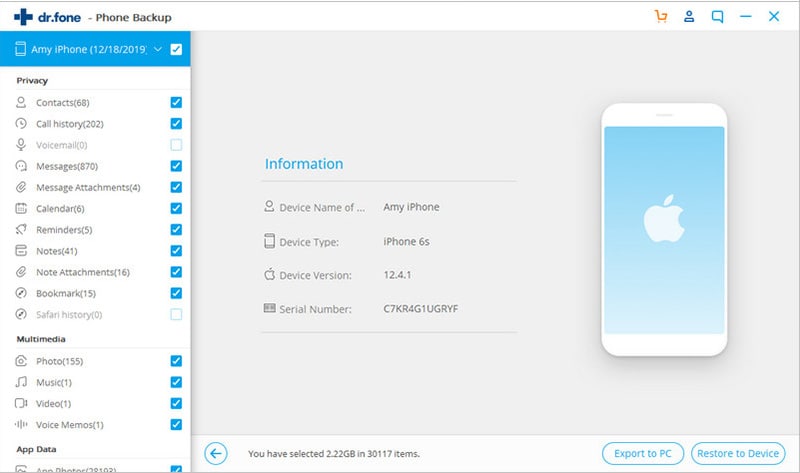 Conclusion
How to backup iPhone message or SMS to Gmail? I reckon that you have clearly gotten the answer. Just two steps are required. Moreover, if you are worried about the safty and security of restoring to Gmail, there is a feasible approach to solving it. You can take dr.fone - Phone Backup (iOS)into account.