You may need to undo your passcode when you have forgotten it, or simply cannot keep track of the passcodes that you use. You can also leave your iPhone in the hands of a child and he or she locks your screen by typing in the wrong passcode several times. Basically, you need to undo passcode on iPhone for easy access to your iOS device. A passcode can force you to restore your iPhone to factory default settings making you lose all your apps, files and data. This article shows you how to undo, turn off and remove passcode from iPhone with ease.
Step-by-step Guide to Undo Passcode on iPhone
Here you will learn how to disable the passcode if you can remember it, and how to disable it, if you cannot remember it, or you have locked your screen by typing the wrong passcode severally.
A) If you can remember your passcode but simply want to disable it, here are the steps to follow:
Step 1. Access your passcode settings
Go to the settings app on your home screen and then select passcode. You will be asked to type in the correct passcode for the first time.
Step 2. Turn Passcode off
At the top of your iPhone screen, you will see an option to turn off your passcode; select this option. You will be prompted to type in the correct passcode for a second time. After this, you will notice that "Turn Passcode Off" changes to "Turn Passcode On", indicating that the passcode is no longer required.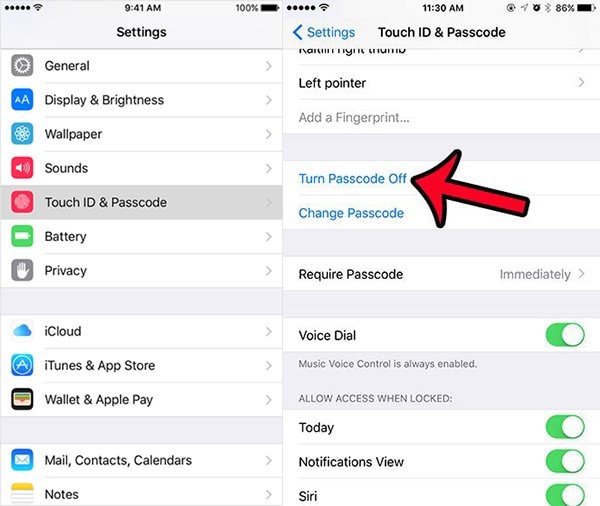 B) If your screen has been locked and cannot remember your passcode, then you can turn off iPhone passcode using iTunes.
Step 1. Connect your iPhone to your computer to access iTunes
Using a USB cable or WiFi, connect your device to your computer and once it is recognized, sign into your iTunes account.
Step 2. Wait for iTunes to sync your device
iTunes automatically syncs your iPhone once it is recognized. If it does not, simply enable the side bar and then click on your iPhone device; Click View > Show Sidebar > iPhone.
Step 3. Restore your iPhone
After the sync operation is complete, go to the sidebar and select "Device". Go to the "Summary" tab and then click on the "Restore iPhone" button.
Step 4. Finalize the process
Click on the "Restore Backup" button to restore the iPhone using your iTunes backup files. You will now be able to reset the passcode on your iPhone or simply disable it.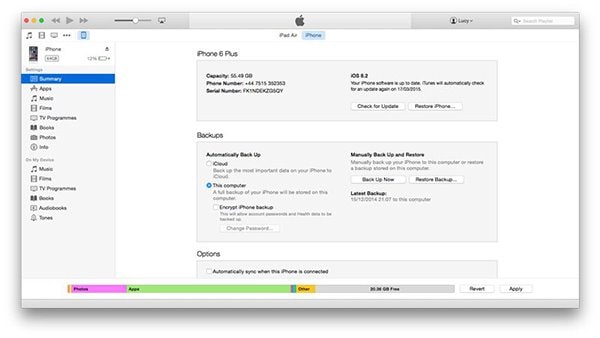 dr.fone - The Recommended iPhone Data Recovery Tool
When you cannot remember your passcode, and have to restore your iPhone to factory default settings in order to access the device, you will lose your data. However, you can restore the data using dr.fone - Data Recovery (iOS); with this tool, you can use your backup files on iTunes or iCloud to restore the lost data.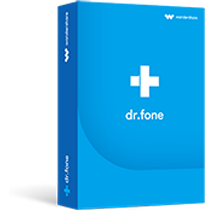 Why Choose This iPhone Data Recovery Software
Several recovery modes – You can recover data from your iTunes and iCloud accounts; you can also recover data from your iPhone directly.
Supports several file types – This tool works with lots of different file types. Recover your messages, photos, videos, music, contacts, emails and other file types using this flexible tool.
Selective recovery of files
– This feature allows you to preview your files and then select those that you want to recover. Direct recovery from iTunes and iCloud does not allow you to do this meaning that you have to restore the full backup, even when you only need a few files.
Easy to use – The tool has a simple user interface allowing even the most technically challenged iPhone users the chance to use without any distress.
Works on all iOS devices - it supports any of iOS (iOS 15 supported) device, including iPhone, iPad and iPod touch.
4,290,481
people have downloaded it
Simple steps to recover data via dr.fone
Step 1. Launch dr.fone and connect iPhone to computer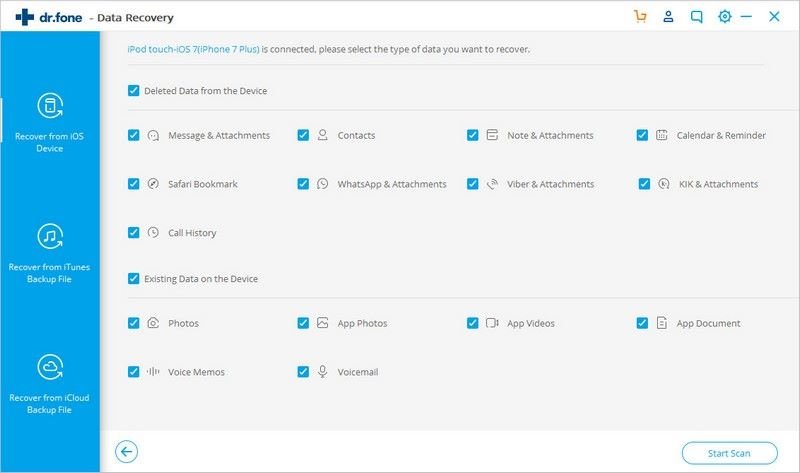 Step 2. Choose recovery method and data types you need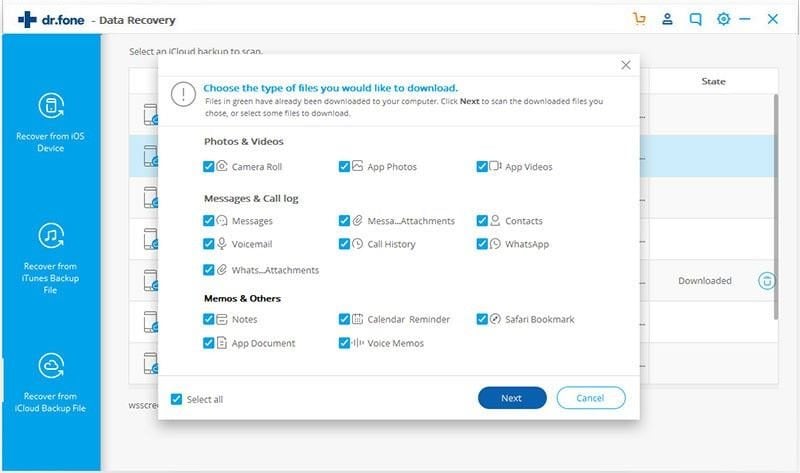 Step 3. Preview the data, choose to recover data to a computer or restore to the device.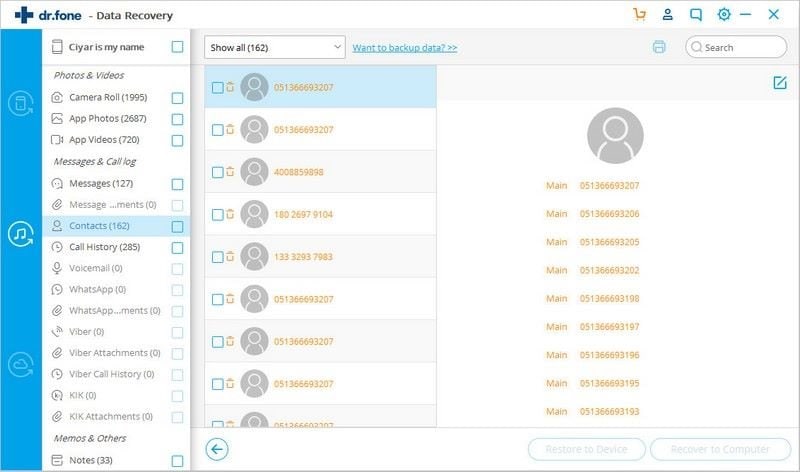 Conclusion
It is our common hope that we just need to disable the passcode to access the device with only two simple steps to follow. However, in most cases, we unfortnately forget the passcode and need to get our devices restored to factory default settings, which means we will lose all data. Therefore, please be noted that it's of significance to choose a useful tool, like dr.fone - Data Recovery (iOS) to hlep backup files important to us.